Your Business Donation will help us Save Energy as we Expand!
KidsPlay is happy to announce that our 2022 Neighborhood Assistance Act (NAA) Tax Credit Program proposal has been approved by the Department of Revenue Services.
The Connecticut Neighborhood Assistance Act (NAA) Tax Credit Program is designed to provide funding for municipal and tax exempt organizations by providing a tax credit for businesses who make cash contributions to these entities.
To be eligible for the tax credit, a business must pay a Connecticut Corporation Business Tax, Insurance Companies and Health Care Centers Tax, Air Carriers Tax, Railroad Companies Tax, Certified Competitive Video Services Tax, Community Antenna Television System Companies Tax, Satellite Companies Tax, or Utility Companies Tax.
Businesses can receive a credit of 60% of their approved contribution to certain programs (or 100% in the case of certain energy conservation programs, such as KidsPlay's 2022 program) approved by the Department of Revenue Services. Any tax credit that is not taken in the income year in which the contribution was made may be carried back to the two immediately preceding income years (beginning with the earlier of such years)
The Connecticut Neighborhood Assistance Act (NAA) Tax Credit Program has several statutory limits, including the following:
A business is limited to receiving $150,000 in tax credit annually.
A non-profit organization is limited to receiving $150,000 in contributions in the aggregate.
The minimum contribution on which credit can be granted is $250.
The program has a five million dollar cap, which, if exceeded, results in proration of approved donations.
For more information on this program including other approved programs please visit https://portal.ct.gov/DRS/Credit-Programs/Neighborhood-Assistance/Neighborhood-Assistance-Act-Tax-Credit-Program
KidsPlay's approved energy efficiency project for the 2022 NAA Program will significantly advance integration of 8,000 sq. ft. of new gallery space in the 57 Main Street building. This major expansion will have a positive impact on children and the community, providing space for new exhibits, new programs, and new community partnerships.
Specific energy conservation improvements in the approved project include installing energy-efficient lighting throughout the new gallery at 57 Main Street and replacing windows and doors across the campus with new energy-efficient models.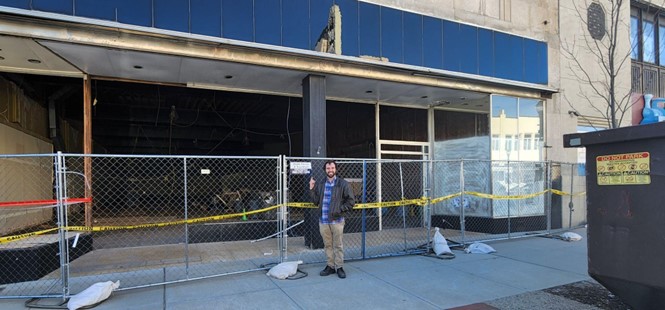 Investment in KidsPlay's project will also help to make the Museum's downtown footprint more sustainable and energy efficient. The Museum's building envelope now encompasses 57 Main Street, 59 Main Street, and 61 Main Street, making KidsPlay a major presence in downtown Torrington.

The State of Connecticut has committed five million dollars in tax credits for the NAA program. KidsPlay's project is an excellent opportunity for local businesses to ensure investments offset by these tax credits take place in Northwest Connecticut.
If your company is eligible for the tax credit program, we invite you to help us to support children and families by making a pledge to this capital campaign through the Neighborhood Assistance Act portal on the Connecticut state website between September 15 and October 1.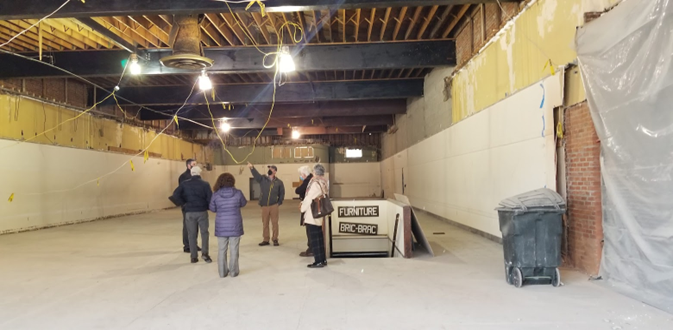 Photo caption: The NAA funding will also help to progress the renovation of 57 Main Street, formerly the Salvation Army Family Thrift Store, which the Museum acquired in 2019.