Museum Hours of Operation:
Museum hours are subject to change. Members should check our events page for special members only mornings.
Hands-on Exhibits to Learn, Explore, and Play
KidsPlay Children's Museum operates over 11,000 sf of interactive, hands-on exhibits where children aged 1 to 10 practice pre-academic skills, build curiosity and explore through developmental play.

Museum Parking:
We are fortunate to offer a limited amount of free parking for our guests. If you are visiting the Museum, you are welcome to park at our lot at 34 Water Street. The entrance to the Museum is located at 61 Main Street, just a short walk around the block from our parking lot.
If our lot is full, there is plenty of public parking throughout Torrington including the City Hall, Library, YMCA and the Riverview parking lots.

The City of Torrington uses ParkMobile to administer their parking. Download the ParkMobile App or visit their website to pay for parking.
Museum Directions:
The museum is located in the heart of downtown Torrington, Connecticut—a thriving cultural hub filled with theaters, museums, and art galleries.
Museum Address:
KidsPlay Museum, Inc.
61 Main Street
Torrington CT 06790
P: (860) 618-7700
Museum Admission Information
Our Interactive Exhibit Galleries are Open for Play!
As an indoor venue for play, we strongly encourage visitors to reserve or purchase a timed-entry ticket in advance to help us manage capacity and provide plenty of space for dramatic play and discovery.  Unticketed visitors will only be permitted as capacity allows.
Purchase or Reserve Your Tickets
General Admission: $10.00 (Children under 1 are free).
Discounts available (Eligibility verified upon arrival).
Over 11,000 square feet of hands-on, interactive fun to spark curiosity and motivate learning.
Learn about Field Trips for a hands-on learning adventure for your school or camp.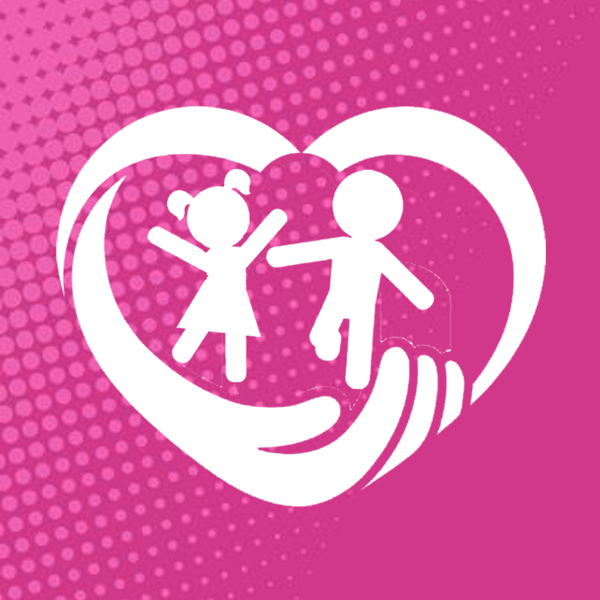 Consider a KidsPlay Membership
KidsPlay members receive an unlimited admission for a one-time price, 50% off admission for our members' guests, 50% off admission at participating ACM museums across the country (annual memberships only), discounts on rentals, including birthday parties, and so much more!
Your Visit Doesn't Have to End with KidsPlay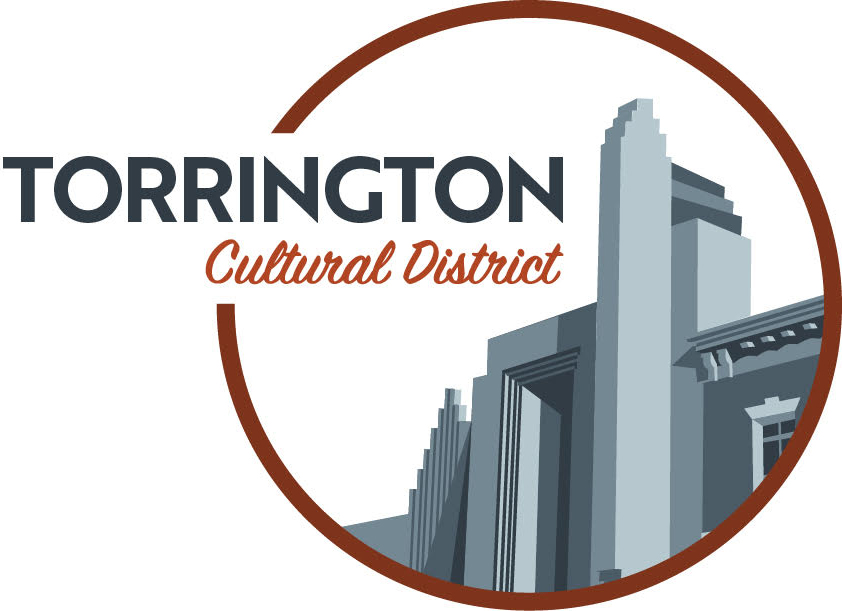 Torrington - It's Happening Here
KidsPlay is located right on Main Street, in the heart of Torrington's historic downtown and state-designated Cultural District. Across the street from the Museum, find the Warner Theatre and the Nutmeg Ballet Conservatory, or go just a few blocks north to the Torrington Historical Society or south to the Five Points Arts Gallery. While you explore the nearby cultural assets, venues and public art, be sure to take the opportunity to visit the variety of wonderful downtown restaurants and shops. Torrington is a wonderful family day trip.
Museum Policies and Guidelines
What are the expectations of our guests?
To ensure a safe and enjoyable experience for everyone, we ask the following from our guests:
To reduce the risk of spreading illness, please stay home if you or anyone in your party feels sick. If you have reserved tickets, please contact us for a refund so we can release those tickets for other visitors.
If at any time before your visit, you or anyone in your party is exposed to, exhibiting symptoms of, or have tested positive for COVID-19, follow CDC recommendations for isolation or quarantine.
All children must be accompanied by an adult; all adults must be accompanied by a child.
Keep all food and beverages in the designated areas.
Remember to watch your children at all times. The behavior of all minors are the sole responsibility of their parent(s) or guardian(s), and parents/guardians may be held legally liable for all acts of the children under their care.
Please explore with kindness to others and care for our exhibits.
We reserve the right to ask you to leave if you are disrupting other museum visitors.
Smoking, vaping, and tobacco is prohibited in all areas within the museum, the parking lot, and within 25 feet of any doorway, window or air inlet.
Other examples of behavior threatening our inclusive environment and warranting refusal of admission or immediate expulsion from the museum include: theft or vandalism, verbal or physical harassment of a staff, volunteer, member or visitor, using degrading or hurtful language, or being under the influence of alcohol or drugs.
What is KidsPlay's policy regarding weapons?
Weapons of any kind are not allowed in the museum.
Is food and water allowed inside the museum?
Our water fountains are available; however, you may also bring water or purchase bottled water at the front desk.
Food is allowed in designated areas, not within the exhibit galleries. Please note that there is limited seating for eating snacks.
Are strollers allowed inside the museum?
Visitors are allowed to keep their strollers with them or use the designated stroller parking area.
What is KidsPlay's policy regarding service animals?
Service animals specifically trained to do work or perform tasks for a person with a disability and identified as such are welcome. Animals whose sole function is to provide comfort or emotional support do not qualify as service animals under the ADA. Pets are not allowed on the premises or campus. No pets are allowed in the museum.
What is KidsPlay's health and wellness policy?
With the health and wellness of our patrons, employees, and volunteers in mind, KidsPlay Children's Museum, Inc. advises those who may be ill or have been exposed to those who are ill to remain home.
Illnesses of specific concern include:
Suspected or diagnosed COVID-19 (fever, fatigue, dry cough, difficulty breathing, and/or loss of taste or smell)
Suspected or diagnosed flu (headache, fever/chills, lethargy, cough)
Diarrhea or vomiting (within 24 – 48 hours)
Conjunctivitis or "pink eye" infection or other contagious infections that require antibiotic therapy.
Cold (fresh or persistent coughing and sneezing)
Impetigo (infectious skin disease which shows up as small pimples that turn into red blisters in a circular pattern)
Lice
Rash
Strep throat (An individual diagnosed with strep throat must be on antibiotics for 24 hours before coming to the museum.)
Any of the following contagious diseases: measles, mumps, rubella, roseola, chickenpox, and shingles. Children with chickenpox may not come until all of the sores are crusted and there are no new eruptions.
In the case of a suspected or confirmed COVID-19 case, contact your healthcare provider.  Do not come to the Museum.
In the case of fever, vomiting, or diarrhea, the individual must be symptom-free for 24 hours before coming to the Museum.  For any other contagious infection that requires antibiotic therapy, the individual must complete 24 hours of antibiotic therapy and be fever-free (without fever reducers) before coming to the Museum.
Patrons, employees, and volunteers can help limit the spread of germs and prevent infection:
Avoid close contact with people who are sick.
When you are sick, keep your distance from others to protect them from getting sick too.
Cover your mouth and nose with a tissue when coughing or sneezing, then throw the tissue in the trash.
Wash your hands often with soap and water. If soap and water are not available, use hand sanitizer.
Avoid touching your eyes, nose, or mouth.
Clean and disinfect frequently touched surfaces and objects (counters, sinks, doorknobs, etc.).
Practice other good health habits. Get plenty of sleep, be physically active, manage your stress, drink plenty of fluids, and eat nutritious food.
The Museum's staff may ask a patron, employee, or volunteer to leave if they appear sick for the health and safety of others.
How often is the museum cleaned and disinfected?
We have increased cleaning and disinfection frequencies throughout the Museum. We have added additional hand sanitizer stations within the Museum and exhibits.
"Wash Me Bins" are available for used loose parts and manipulatives (e.g., blocks/pretend food).
Staff will circulate throughout the day, continuously monitoring and disinfecting high-touch areas, coordinating the collection of used loose parts.
Bathrooms are open and sanitized regularly.
The Museum will conduct a deep cleaning each day. During this time, all high-touch areas such as tabletops, countertops, buttons, magnet walls, benches, seats, handrails, trash cans, doorknobs, light switches, and restrooms will be cleaned and disinfected.
The Museum will continue to source and use cleaning and disinfecting products that are recommended by the Centers for Disease Control and Prevention (CDC) and EPA-approved.
What is KidsPlay's policy regarding alcoholic beverages?
Alcoholic beverages are prohibited in all areas within the museum and the parking lot when the Museum is open to the public. For private events, the Museum Director might approve an exception if the host meets specific conditions including securing a liquor permit and providing proof of insurance with KidsPlay Children's Museum, Inc. listed as an additional insured.  Please contact groupsales@kidsplaymuseum.org to learn more.
Explore KidsPlay on Instagram
Our Corporate Partners & Funders: