VIP Event – A Night of Imagination
Sat,
Jul 08 | 6:00 pm - 10:00 pm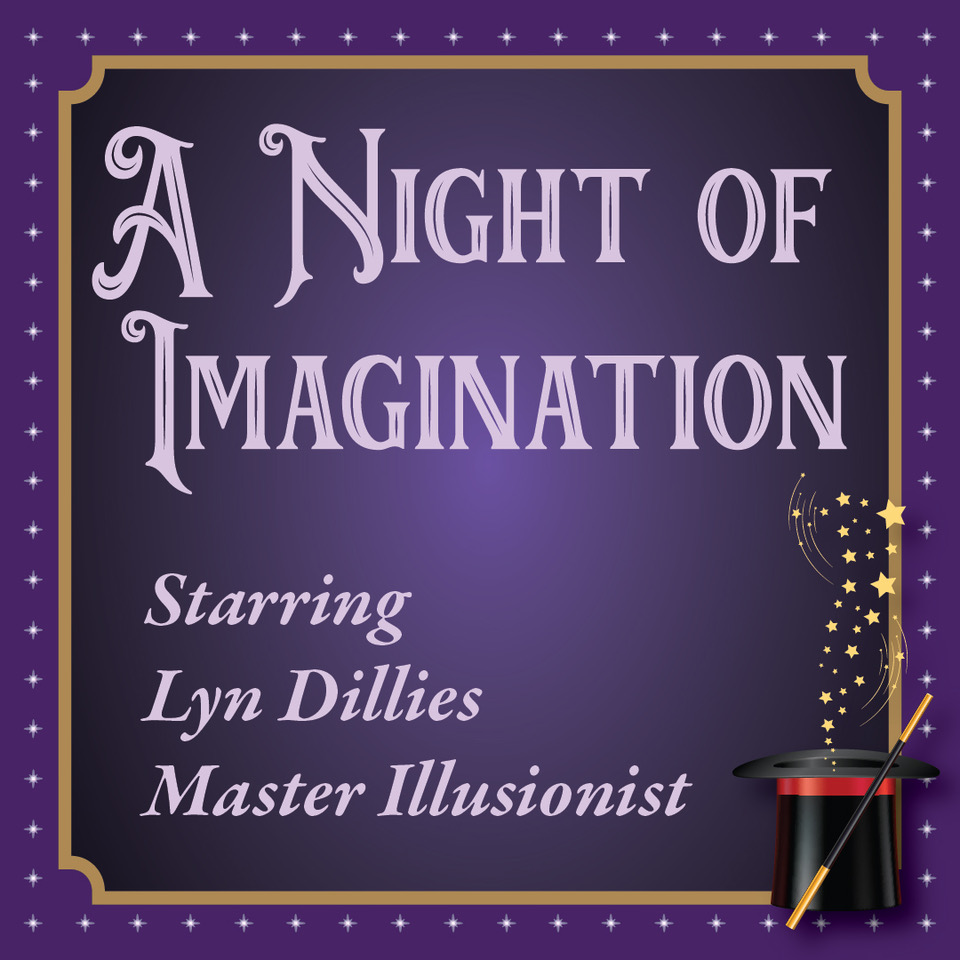 Join us for a night of illusion, magic and wonder to benefit KidsPlay Children's Museum!
This VIP event experience begins at 6 pm in the Studio Theatre Lobby with hors d'oeuvres, cocktails, and live entertainment including music by the Nat Reeves Trio.
The event continues when Lyn Dillies takes to the Warner stage for the evening main event.
The VIP experience will continue after the evening performance in the Warner's Atrium with a private reception with Lyn Dillies.
All ticket proceeds will benefit KidsPlay Children's Museum and include free admission to the Museum on July 8 & July 9!
Tickets are $150. This VIP Event is for adults ages 21+ only.