The Nutmeg Ballet Pt. 2
Thu,
Aug 11 | 6:00 pm - 7:00 pm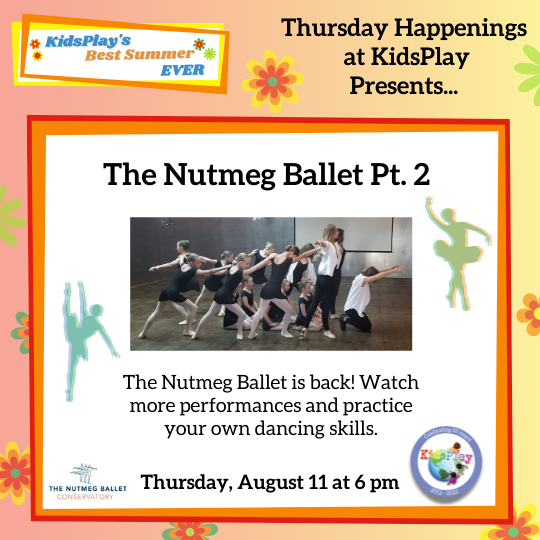 The Nutmeg Ballet Dancers are back!
Join us once again for more beautiful performances from the dancers. Afterward children will be taught a few dance moves and will have the opportunity to dance alongside the ballet!
Pre-registration is strongly encouraged.
Ticket price includes Museum admission.