Splash of Summer: Spring Break at KidsPlay
Mon,
Apr 10 -
Mon,
Apr 17 | All Day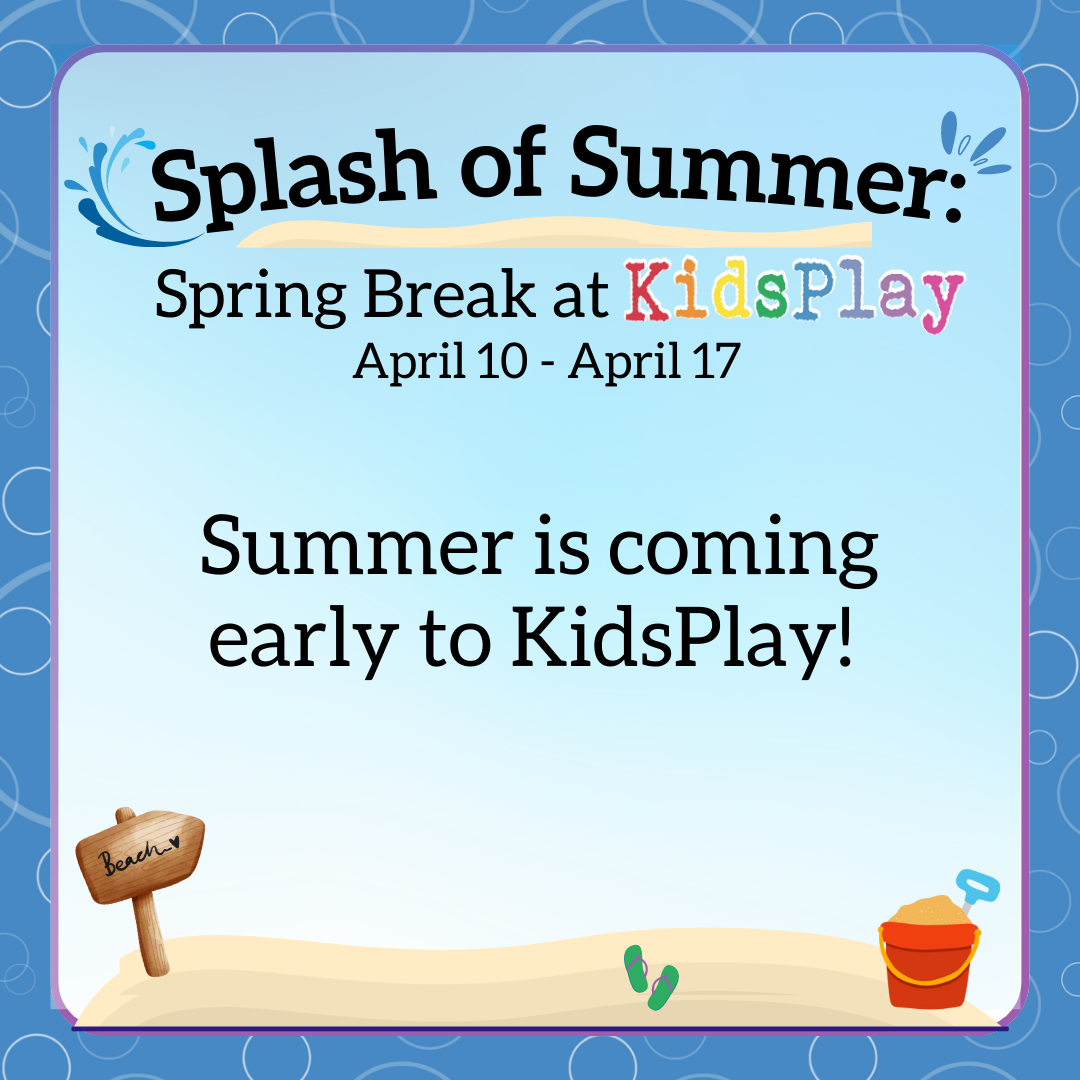 Summer is coming early to KidsPlay!
Join us for beach and summer themed activities each day during Spring Break.
Don't forget to join us for our Luau Beach Party on Thursday, April 13 from 4-7 pm!