Mingle @ KidsPlay
Wed,
Nov 08 | 5:00 pm - 7:00 pm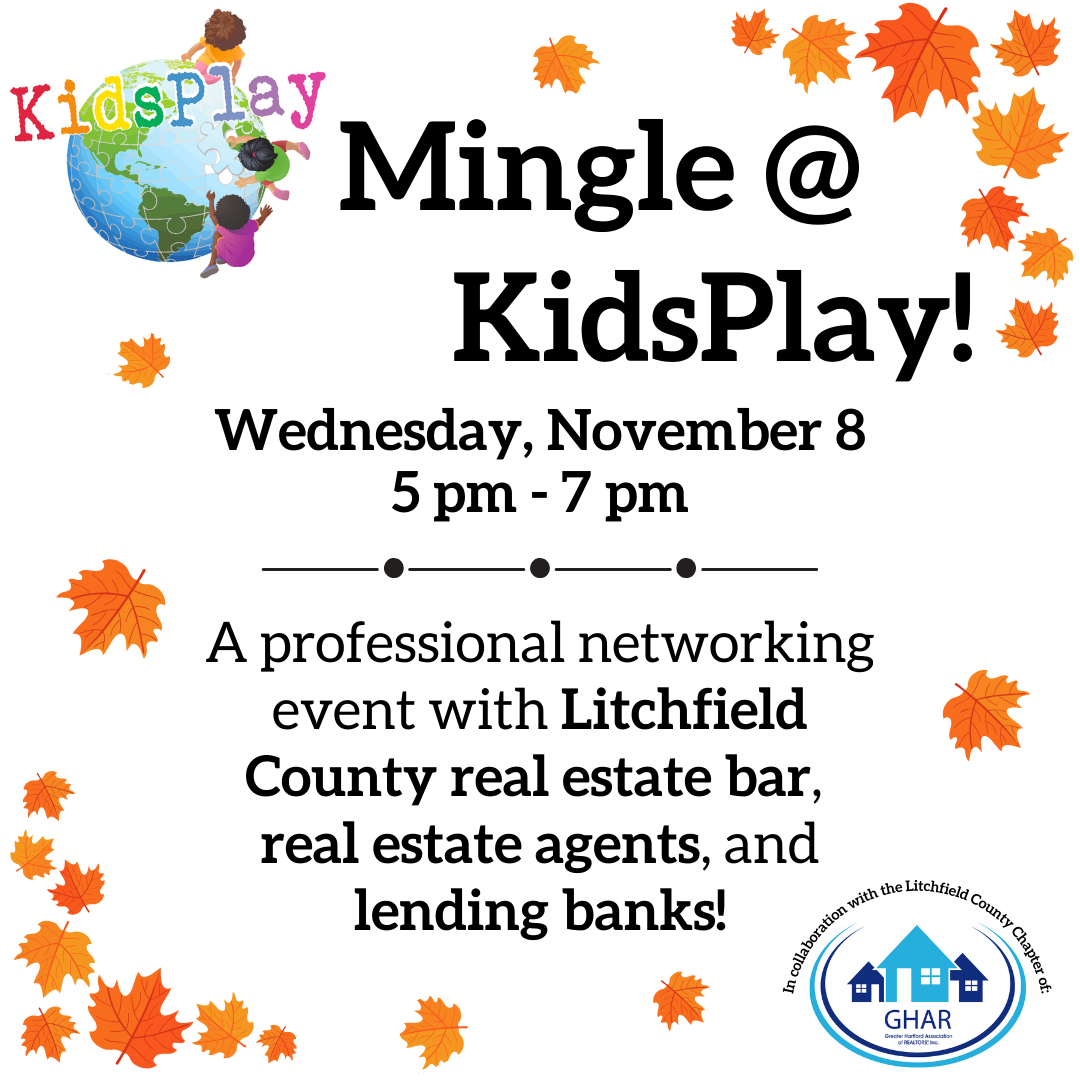 KidsPlay's Board of Director invites professionals and their colleagues to mingle and learn about KidsPlay Children's Museum and its positive impact on the quality-of-life in the region.
Join us for Museum tours, hors d'oeuvres, refreshments, and networking opportunities with members of the Litchfield County real estate bar, real estate agents, and lending banks.
We invite you to share this event with fellow industry professionals.
Please R.S.V.P to Ella Frauenhofer at rsvp@kidsplaymuseum.org or (860) 618 – 7700 or respond through the link below.
This event is sponsored by Ebersol, McCormick & Reis, LLC and Pillar to Post.