Lunar New Year Celebration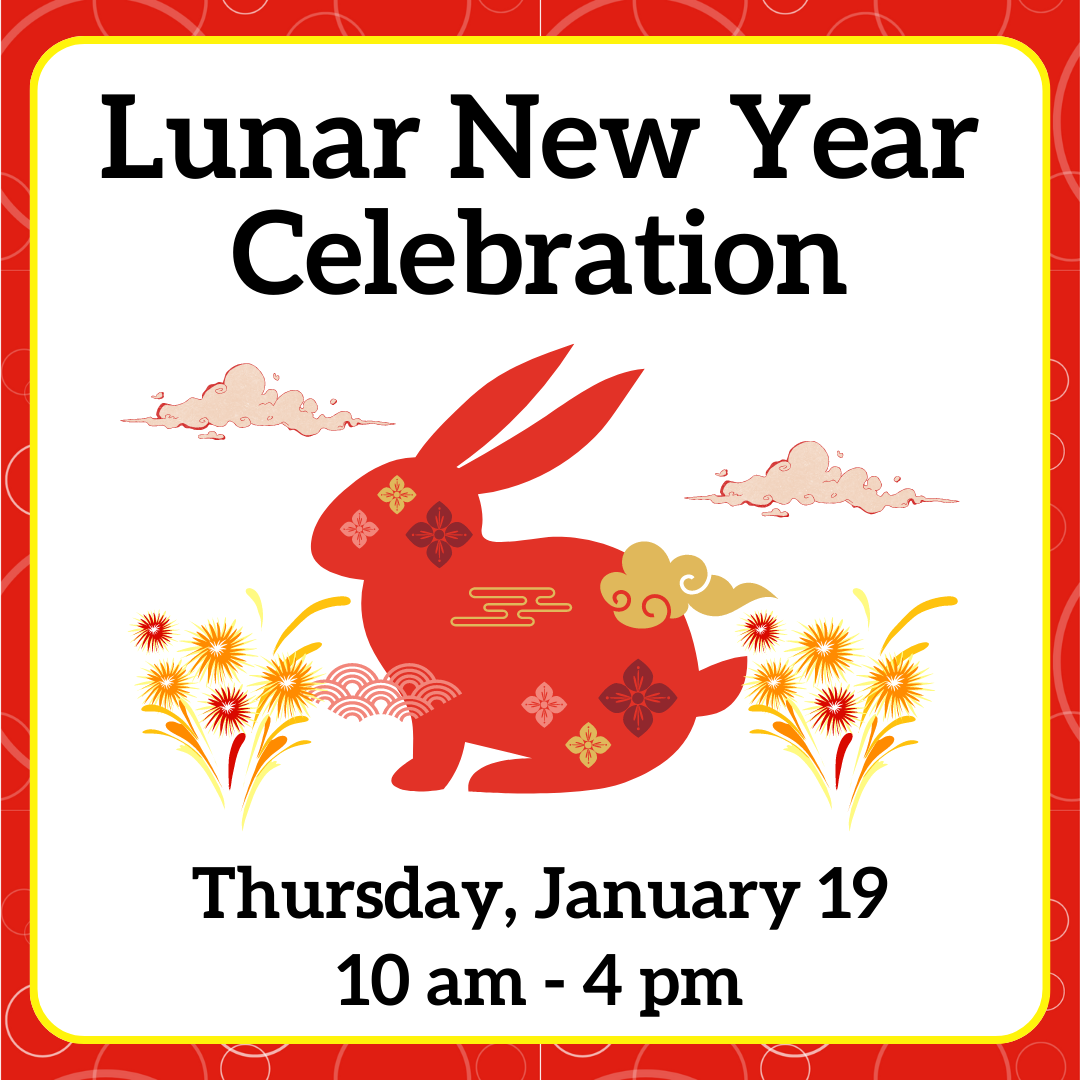 Celebrate the Lunar New Year and Year of the Rabbit at KidsPlay!
Learn about which countries celebrate this holiday, different traditional games that are played, and different music that is listened to. Contribute to our collaborative art piece, make some musical instruments, and build some rabbit-themed crafts!