Evening Production – Lyn Dillies, Master Illusionist
Sat,
Jul 08 | 8:00 pm - 9:30 pm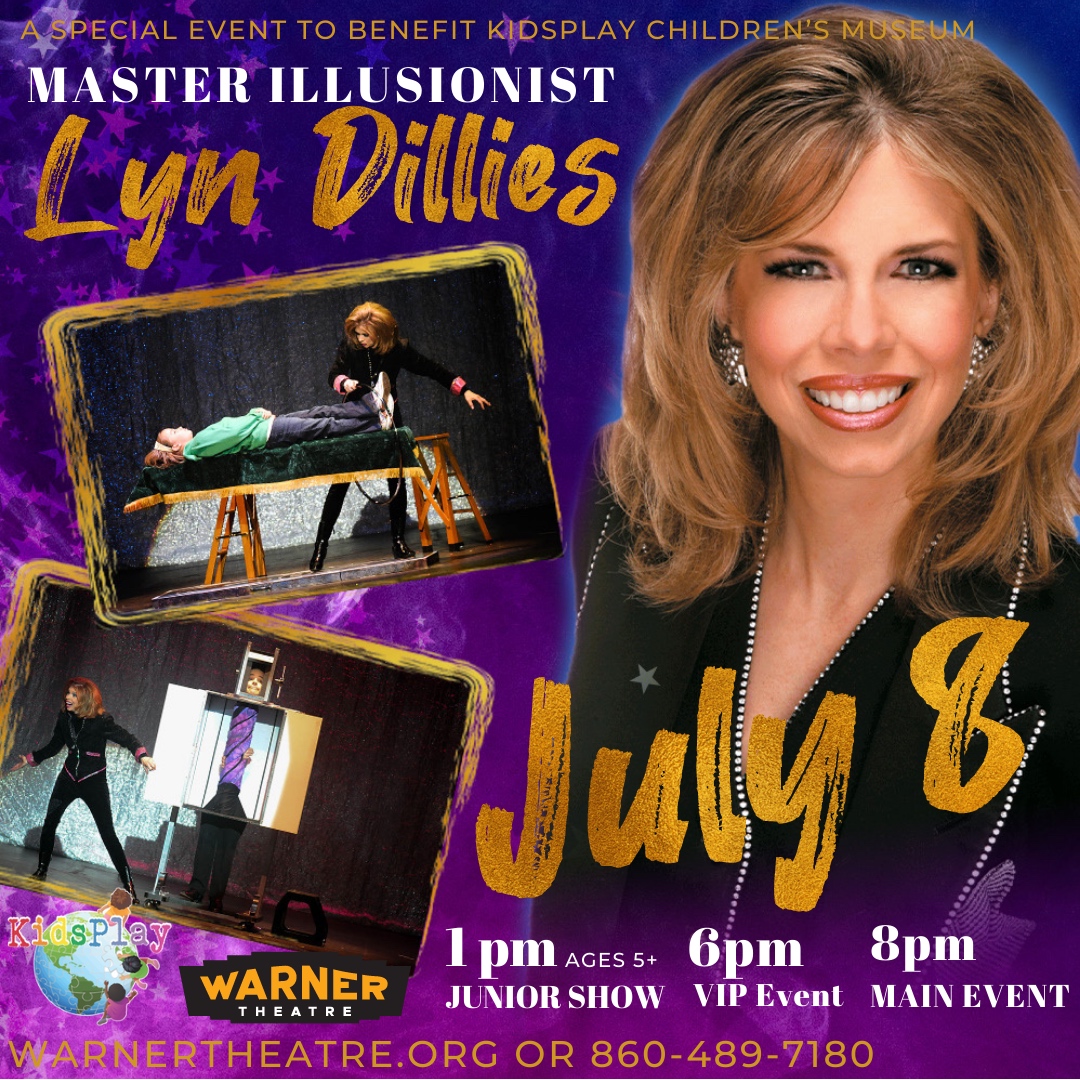 AMAZING, DYNAMIC, SPECTACULAR
"She had the sold-out crowd applauding her every move…" – Salt Lake Tribune
With her stunning array of spectacular, eye-defying illusions, Lyn will mesmerize audiences from all generations. She has been deemed America's Premier Female Illusionist by the Society of American Magicians and is a pioneer in her field. Lyn's talent ignites each show with energy and excitement. This performance is a perfect multigenerational night at the theatre.
All ticket proceeds will benefit KidsPlay Children's Museum and include free admission to the Museum on July 8 & July 9!
Tickets range from $30 – $50. This show is suitable for ages 8 – 98+!