Donuts with the Director
Thu,
Feb 02 | 9:00 am - 10:30 am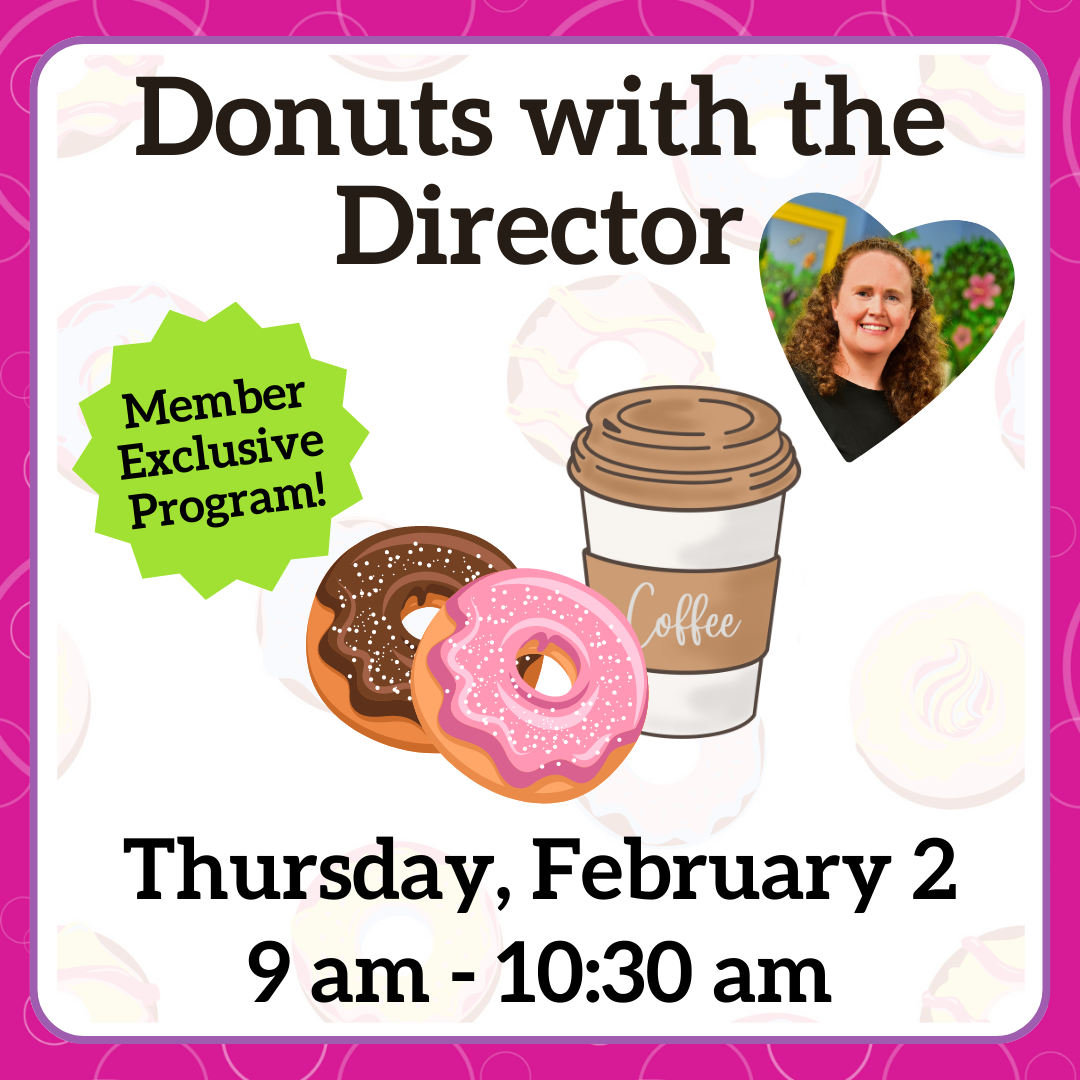 Join us for this exclusive members-only program!
Curious about what's happening next door? What to suggest a new KidsPlay program? Noticed something that we can improve or do better? Donuts with the Director is the perfect time to share your thoughts with us!
Enjoy a relaxing Member Morning from 9 am – 10 am and be the first to explore the new exhibits on the floor. At 10 am, join KidsPlay Director Eileen for some coffee, donuts, and conversation!
Register for Donuts with the Director here!
Not a member? Become one today!