Dance across Latin America with New Opportunities
Thu,
Oct 13 | 6:00 pm - 7:00 pm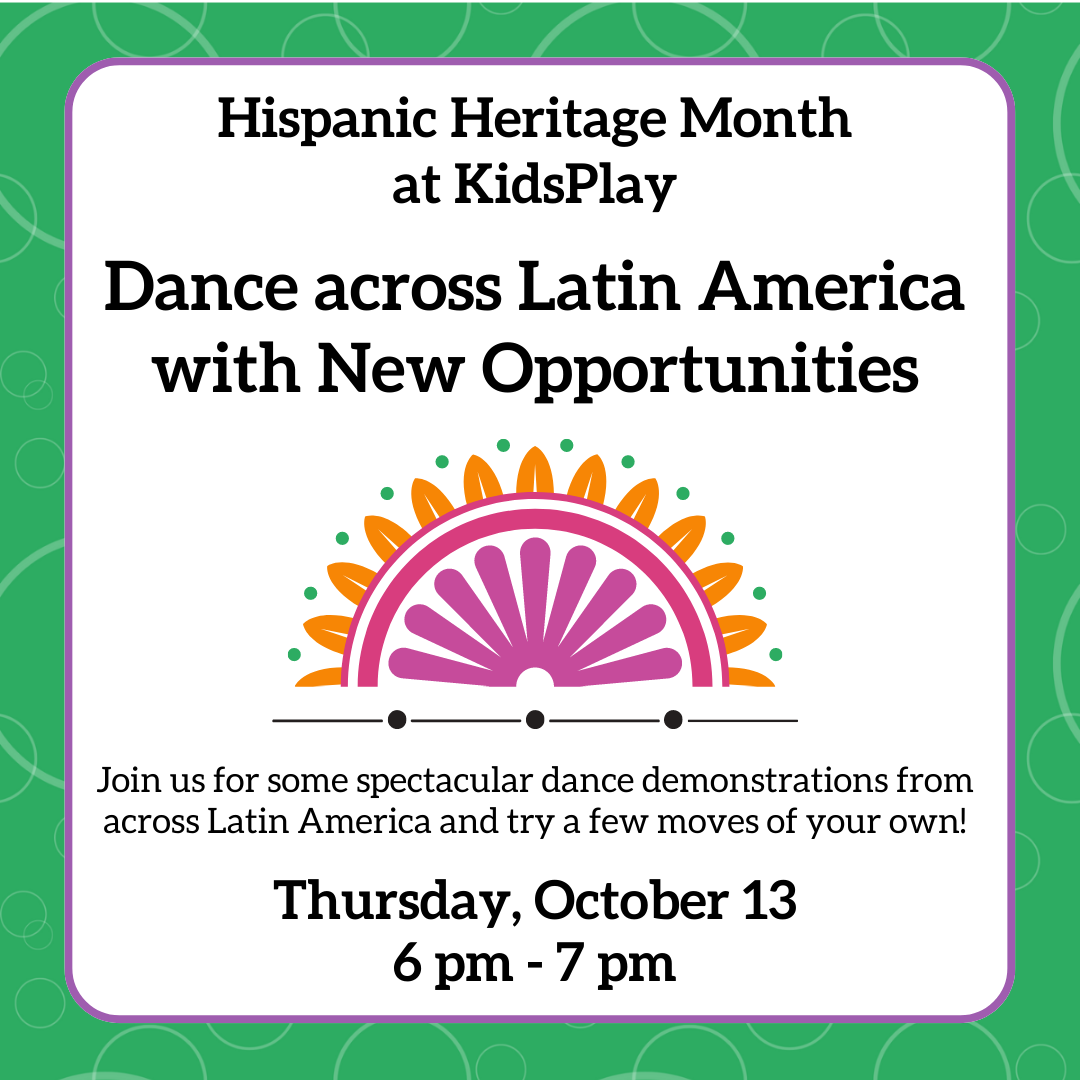 ~ Hispanic Heritage Month at KidsPlay ~
For the final celebration, KidsPlay is partnering with New Opportunities to showcase dances across Latin America. Join us for some spectacular dance demonstrations and try a few moves of your own!
Tickets are $2 per person and include Museum admission. Members are free.