Country Fun Facts & Challenge Night!
Thu,
Sep 15 | 6:00 pm - 7:00 pm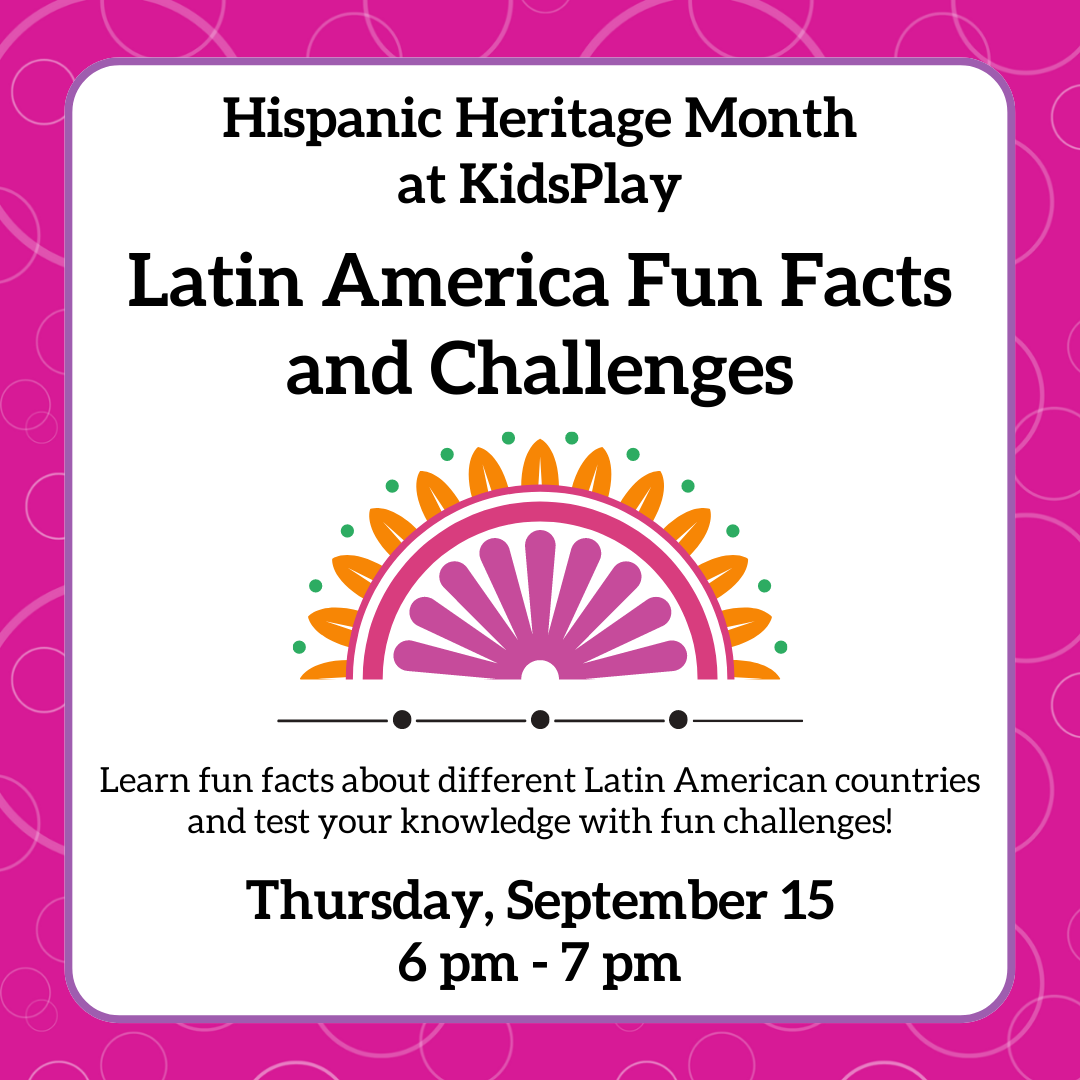 ~ Hispanic Heritage Month at KidsPlay ~
Learn fun facts about different Latin American countries and complete the challenge activity sheets to see how much you remember!
Tickets are $2 per person and include Museum admission. Members are free.