Explore the World with our new Asian Culture Exhibit Series
Have you noticed our new exhibit in the North Gallery?
KidsPlay has been selected by the Association of Children's Museums (ACM) to host a part of the Freeman Foundation Asian Culture Exhibit Series (FFACES)!
The Museum received three unique exhibits highlighting different cultural elements of South Korea, China, and Japan.
In the South Korean exhibit, learn about Jeju Island's Haenyo divers, who are able to dive deep into the ocean to gather fresh seafood! While you're there, crawl through the deep sea tunnel then take a walk through the traditional Korean fish market modeled after the famous Jagalchi Fish Market in Busan. [click images to enlarge]
In the China exhibit, children can pretend to work at a Panda Sanctuary. Feed the giant pandas bamboo, listen to their heartbeat, and study the panda x-rays. Afterwards, sell some traditional Chinese street food at the two food stalls! [click images to enlarge]
In the Japan exhibit, discover Kigumi, or the traditional craft of joining wood together without nails or screws, with building blocks and beams. What can you build?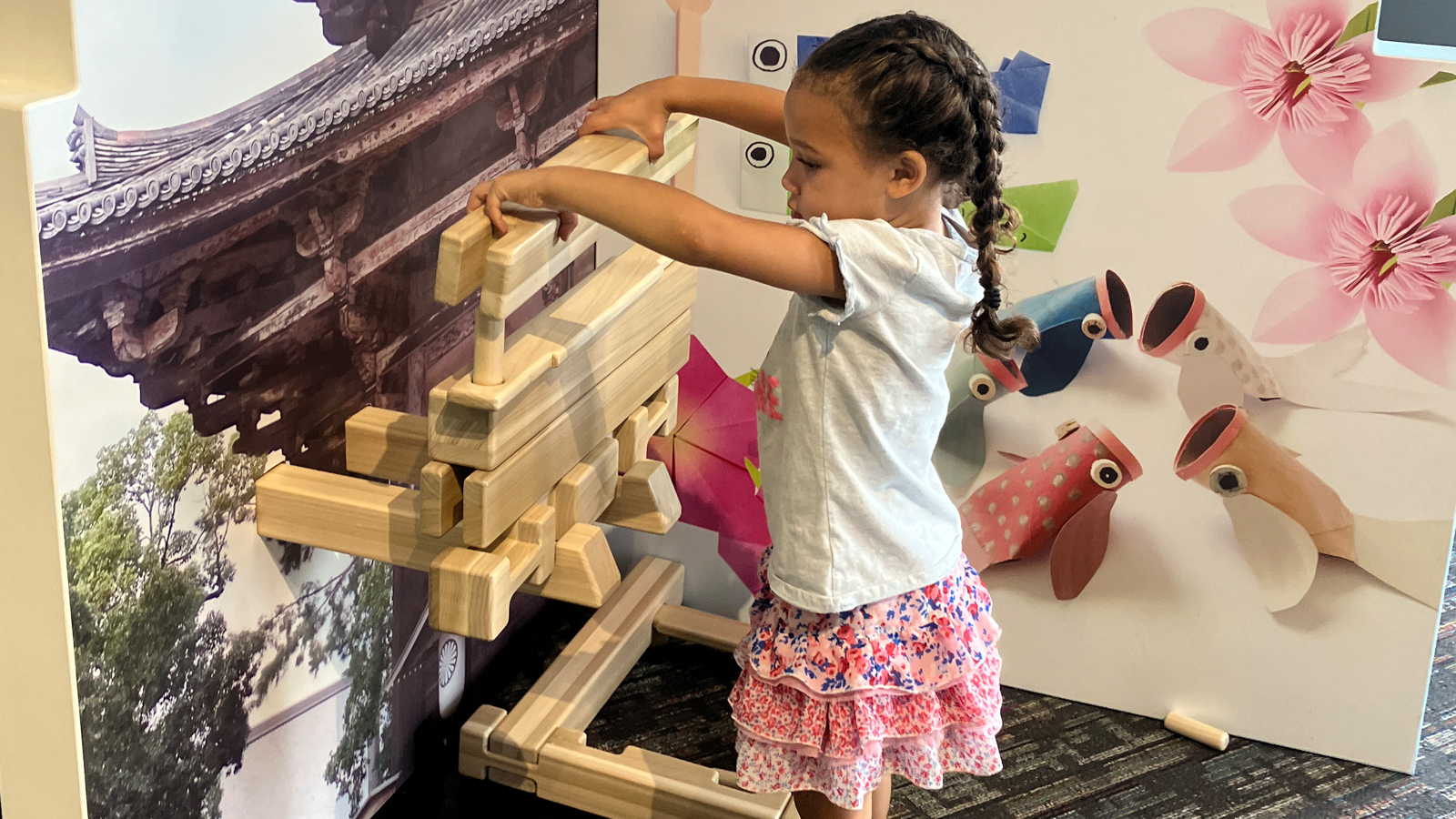 In addition, there are three Build Series exhibits where children can identify famous landmarks from each country's capital then piece together their own city with building pieces on layouts of Seoul, Beijing, or Tokyo.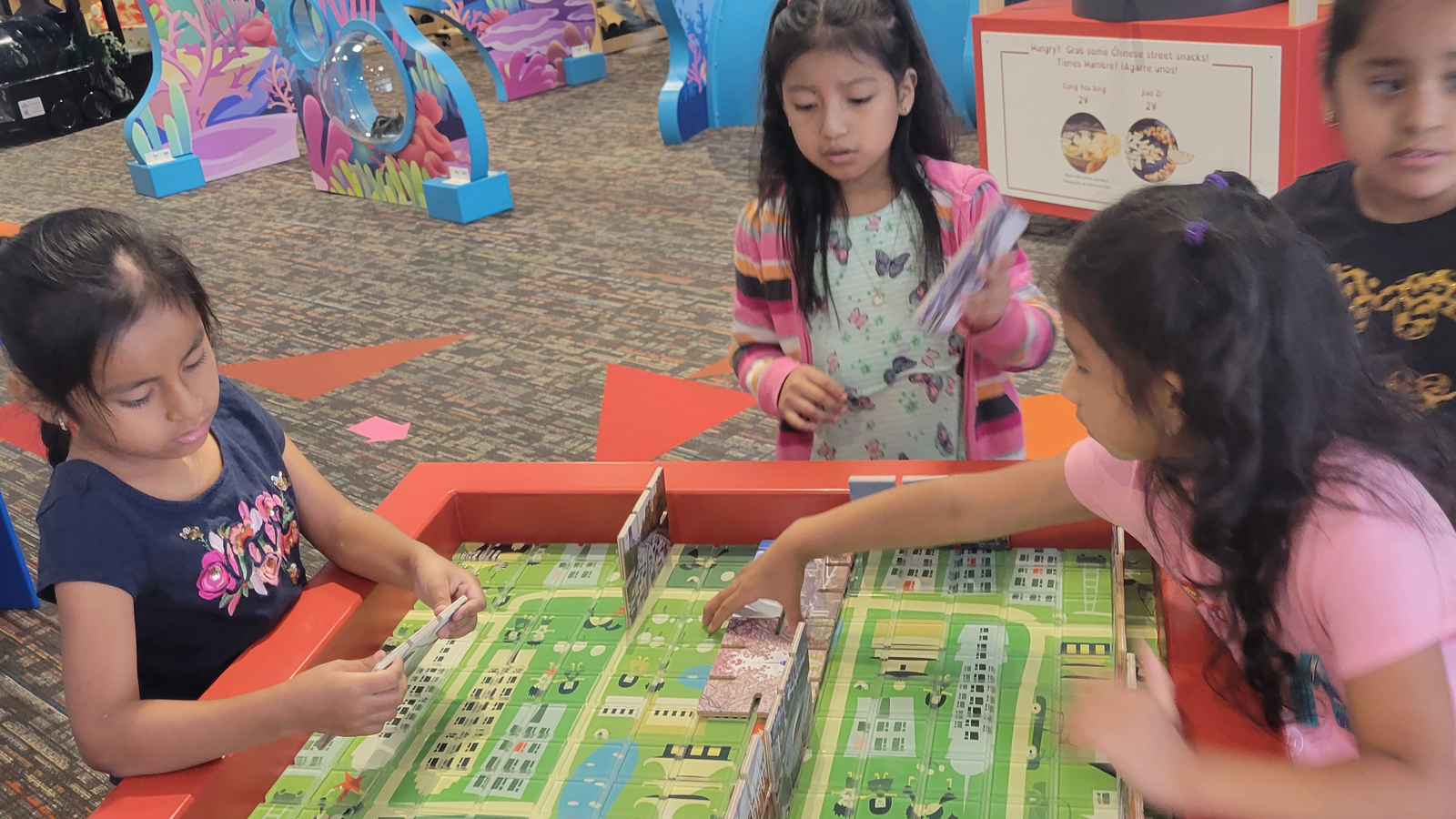 ACM and KidsPlay are looking for any feedback from those who play with the exhibit, which will be used to further develop and enhance it in the future. Please send an email to marketing@kidsplaymuseum.org and let us know what you think!
The Asian Culture exhibits are expected to stay at the Museum until the end of December so come on down and check them out!