Read Aloud with Effie: NASA Coders
Thu,
Mar 09 | 6:00 pm - 6:45 pm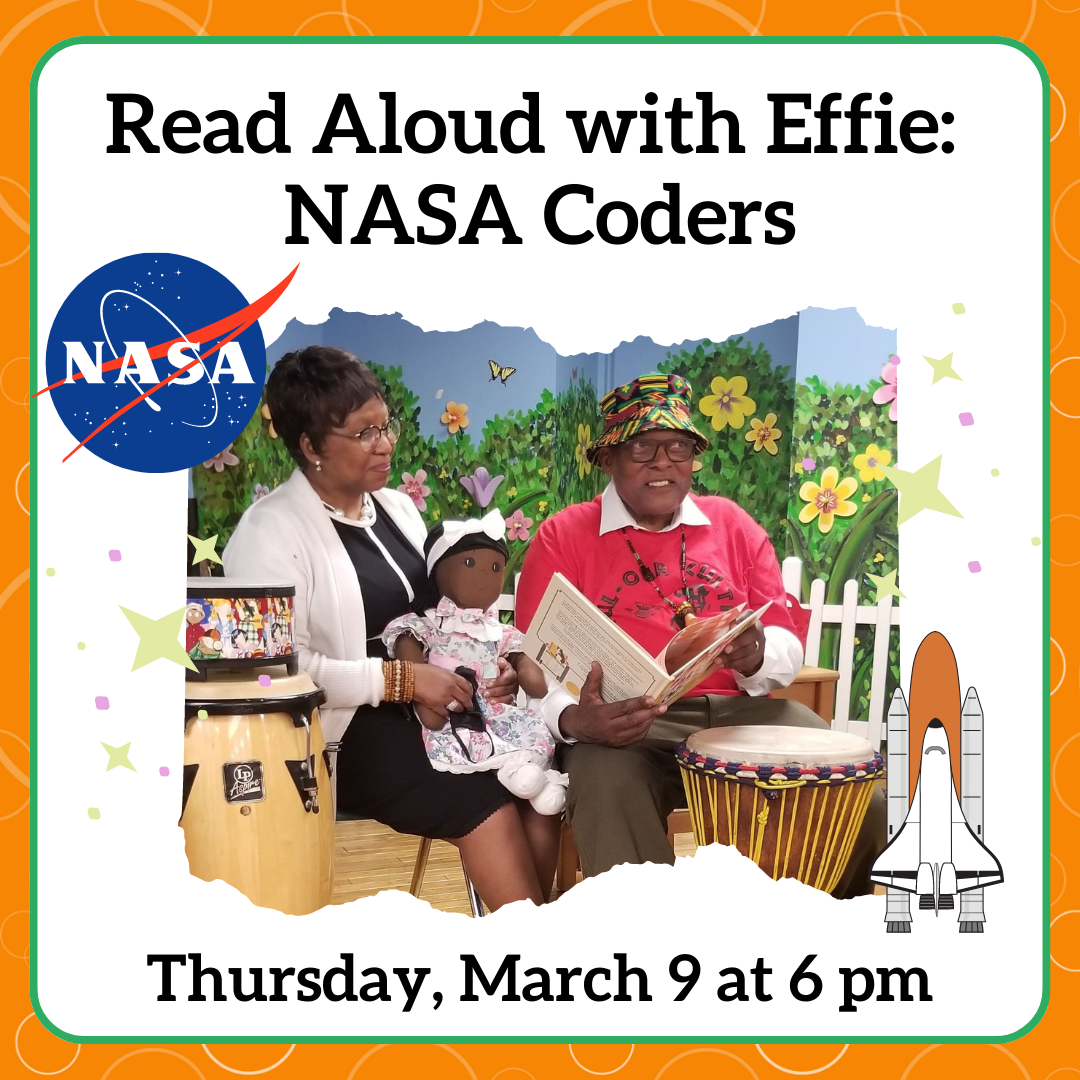 Effie is back at KidsPlay for Earth & Space Month!
Learn about the NASA coders, Mary Jackson and Katherine Johnson, the real-life "human computers" that inspired the movie Hidden Figures. These brave and adventurous women went above and beyond to get NASA and the U.S. into space and back down again! Hear their stories and others during this month's Read Aloud with Effie!
Museum admission is included.