Jack and the Bean Stalk Art Night
Thu,
Aug 10 | 6:00 pm - 7:00 pm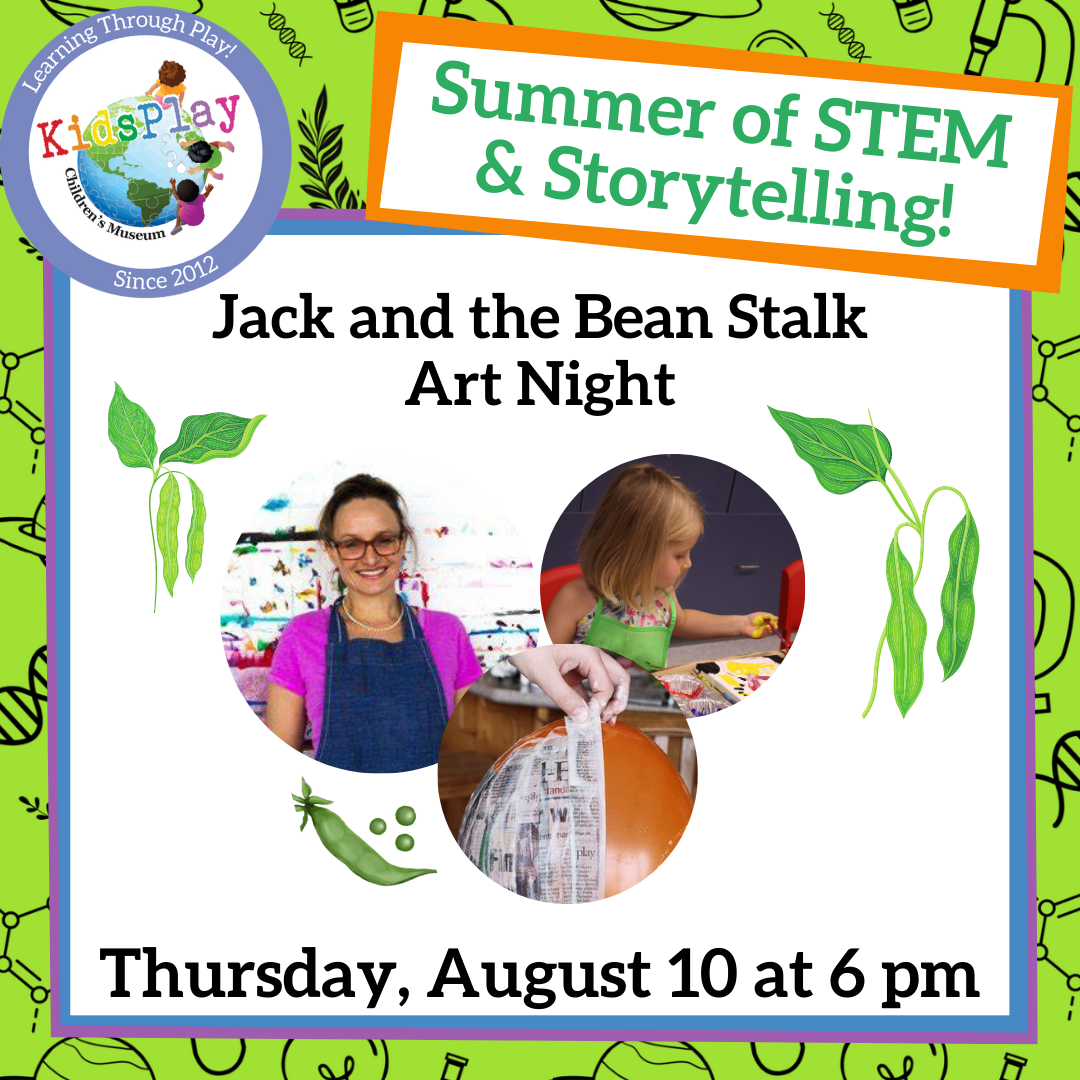 Artist Jessica Russell, founder of Art Room Atelier, is leading a paper mâché making class where children help create elements from the fairytale Jack and the Bean Stalk. These pieces will be used for a larger collaborative art piece to be created at the Litchfield Hills Creative Festive on August 19.
Program cost includes Museum admission. Stay and play before and after the program!