Carnival & Masquerade
Thu,
Oct 12 | 6:00 pm - 6:45 pm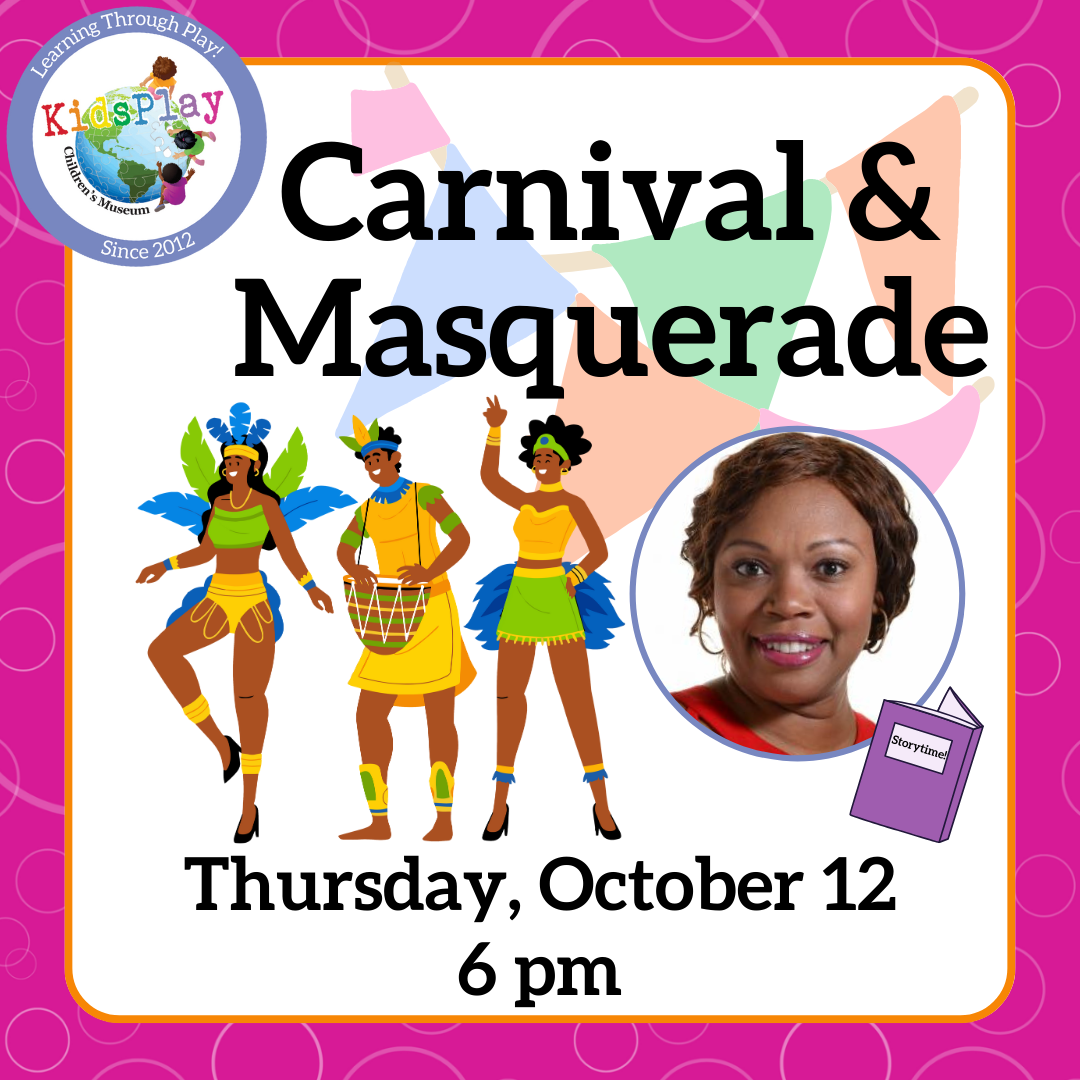 Join us for a special program with Coryse Villarouel about the celebration of Carnival in the Caribbean!
This educational and interactive program introduces children to the rich history of Carnival through a reading of "Coco's Carnival Connection", a fun and playful storybook written by Coryse herself!
After the story, the audience will see examples of the beautiful and intricate headpieces that dancers wear and will have the opportunity to try them on as well!