Bright Smiles Day with Brooker Dental
Thu,
Feb 16 | 4:00 pm - 6:00 pm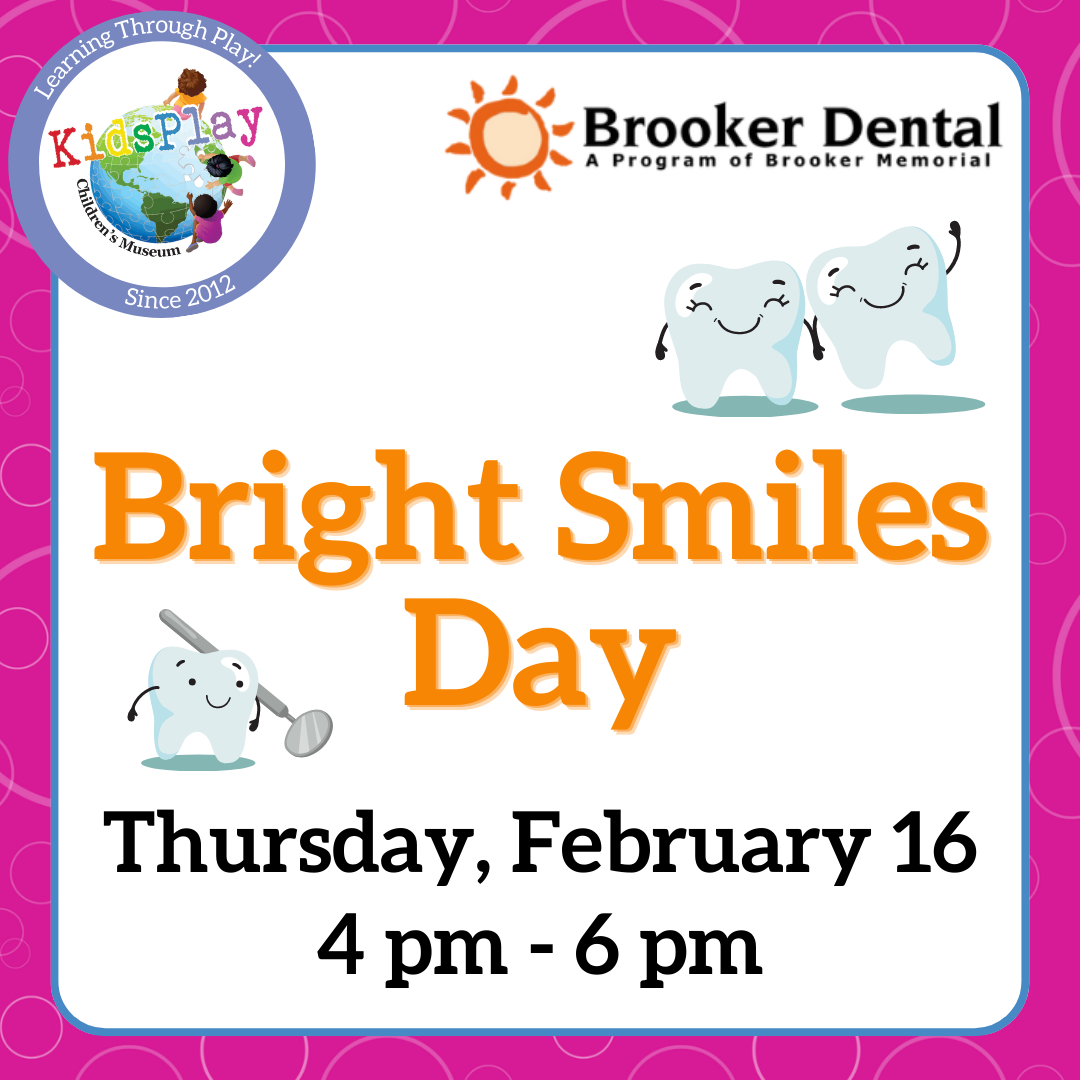 February is National Children's Dental Month!
Brooker Dental team is visiting KidsPlay to answer all your pediatric dental questions. Children can do practice dental screenings and grab some dental goodies. Learn more about Brooker Memorial's Relatives as Parents Program (RAPP) as well!
Find them in the dental exhibit!