A Day to Remember!
KidsPlay celebrated its 10th Birthday Extravaganza on August 4 with more than 750 guests in attendance! With fun activities set up both inside and outside the Museum, children and families had a blast!
Inside KidsPlay, children made birthday crowns and explored our interactive exhibits.
Outside the Museum, Main Street was a bustling street fair with bubbles, water tables, exhibit prototypes, giant games, and an obstacle course! [click images to enlarge]
Children built "Box City" using recycled cardboard boxes to create an imaginary community and they adopted "pets"!  [click images to enlarge]
One of KidsPlay's corporate sponsors, O&G, provided a cement mixer Touch-a-Truck experience for children to sit inside and see all the gears and buttons. All Star Transportation, Torrington Fire Department, and Torrington Police also provided vehicles for children to explore!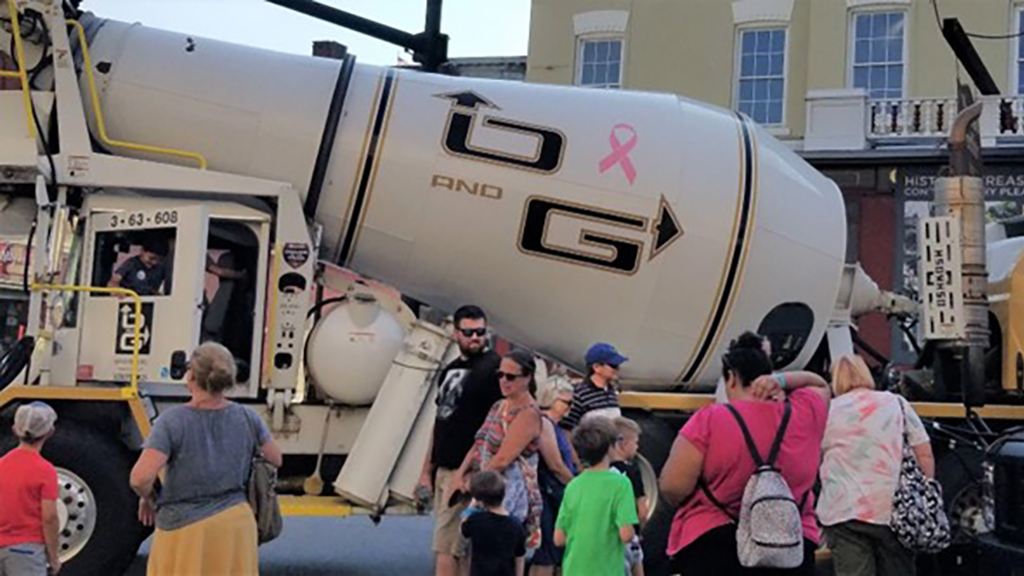 For an event like this, we are truly appreciative of all the volunteers who came out to help including Torrington High's football team!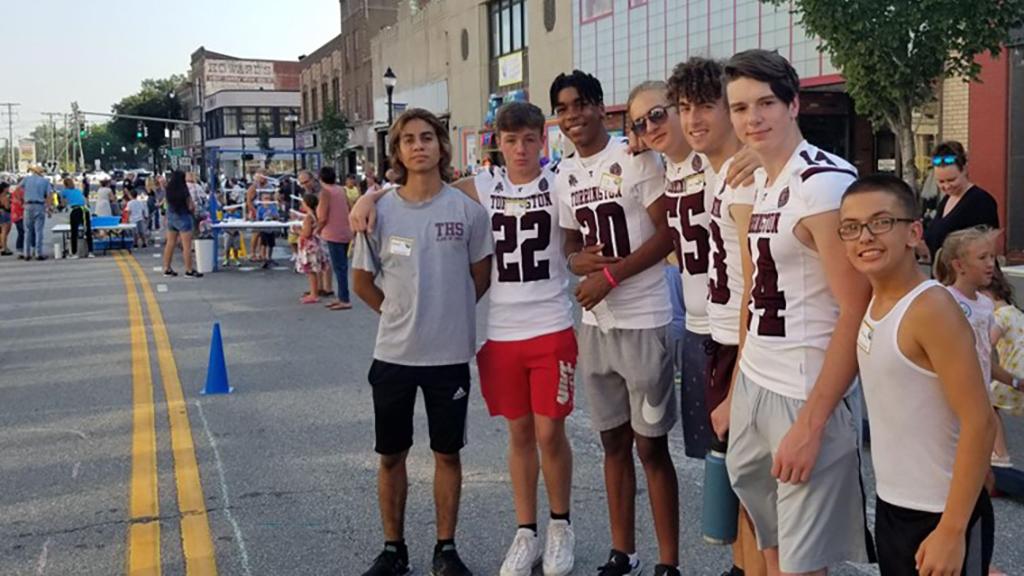 Across the street at the Warner's Studio Theatre, Casey Carle dazzled more than 300 guests with his magical BubbleMania show. Look at all those bubbles!
An excited mom described the 10th Birthday Extravaganza as a "total sensory explosion" saying, "It was everything a child could want. Trucks! Bubbles! Toys!"
We even had a visit from the Hartford Yard Goats Mascot, Chompers!
[click images to enlarge]
Governor Lamont stopped by during the event to tour the Museum's new exhibits and to congratulate the Board and Staff on the important milestone.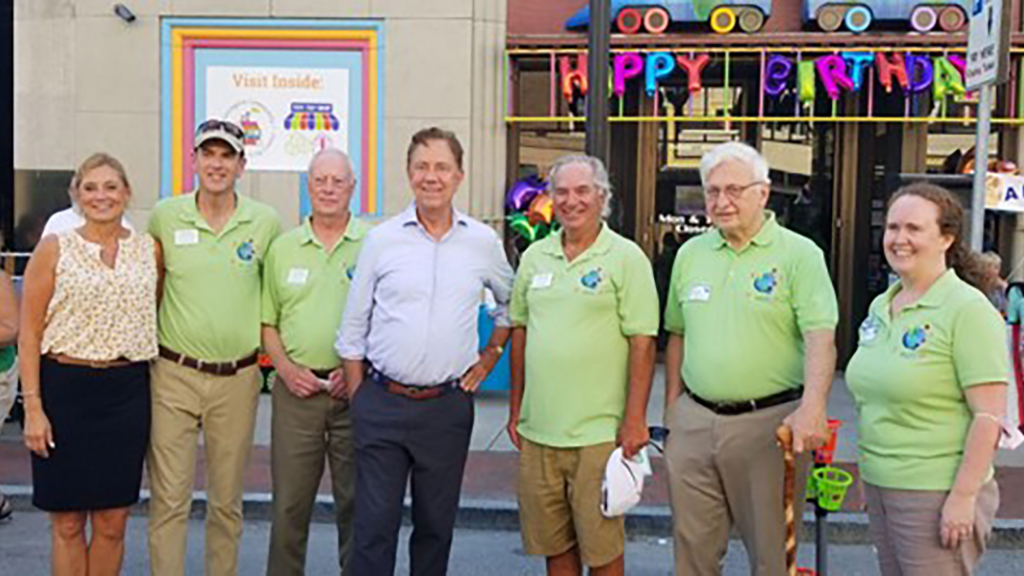 The evening concluded with a celebratory toast and cake for board members, staff, donors, volunteers, and community members.
Torrington's Mayor Carbone presented a City of Torrington's Official Citation to KidsPlay that states, "the Museum has provided experiences for the children and visitors that they will cherish for a lifetime…The Museum has helped make our city a destination and its contribution to our children and community is immeasurable.
State Representatives Michelle Cook and Jay Case also presented a General Assembly Official Citation, concluding that "KidsPlay has not only made a difference in terms of economic impact, but it also works hard for the community's children."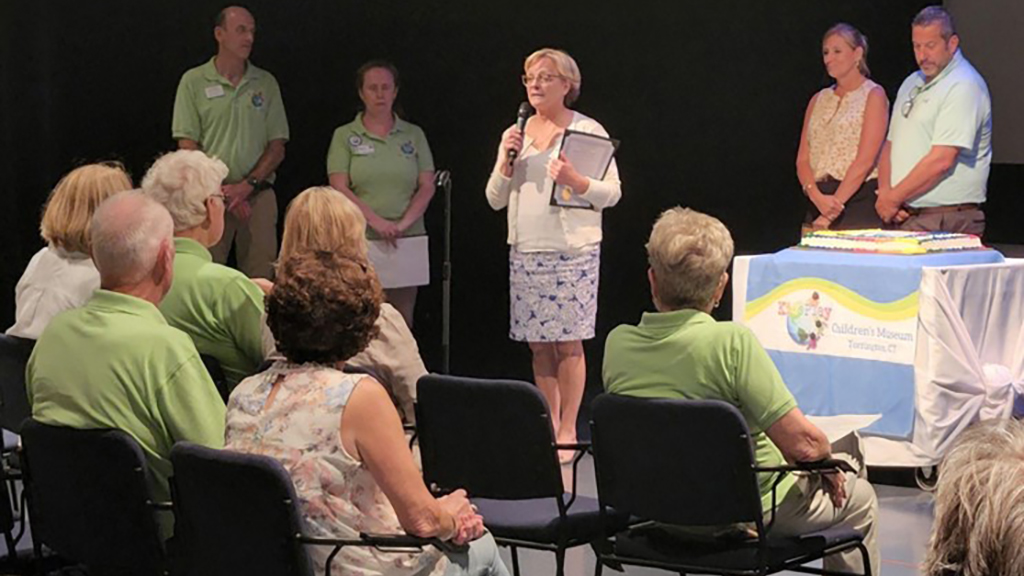 Another highlight of the evening was congratulating one of our Senior Guest Service Associates, Peggy, on her long-standing service to KidsPlay! 9 years and counting!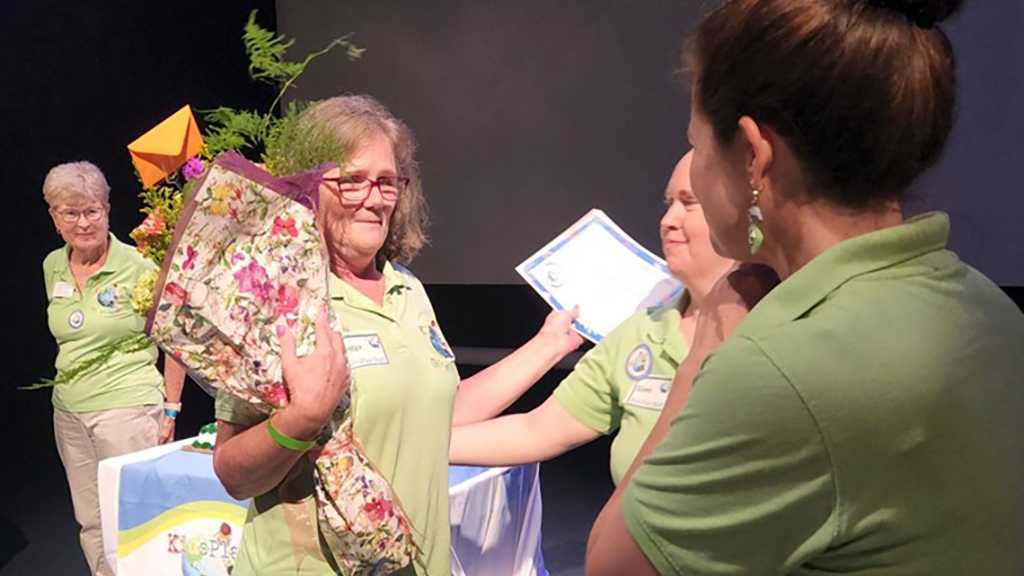 A big thank you to everyone who came down to celebrate with us on our birthday!
What a day to remember!